Thanks to the BBI JU funding, specific research is made possible in GRETE that will lead to innovation in the wood pulp modification processes and enable functionalised wood-based textile fibres, while reducing the environmental impact for man-made cellulose fibres.
Read More »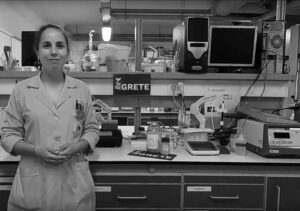 Strength of the GRETE initiative is a coalition of strong partners anchored in different fields of activity – research, consultancy, industry – and operating at the leading edge of innovation.
Read More »
On May 27th and 28th the GRETE partners were supposed to get together again in Helsinki to hold the 3rd consortium meeting.
Read More »