Find here the latest updates about GRETE project: initiatives of the consortium, activities and events open to stakeholders. Furthermore, interesting news, links and events are selected from the web related to the project's topics: biotechnologies, eco-textiles, textile value chain, innovative and sustainable textile products and solutions, and many more.
On 7 April 2022 the Marcus Wallenberg Prize 2022 was awarded to Professor Ilkka Kilpeläinen, part of the GRETE consortium with his team at University
Read More »
The most updated science website shared a news about GRETE Project. "The GRETE project, coordinated by VTT, is developing new non-toxic and recyclable solvents that
Read More »
Horizon Magazine wrote about GRETE in "Fewer toxic chemicals in 'natural' textile production, please": "Stina Grönqvist, research team leader at the VTT Technical Research Centre
Read More »
The leading Italian magazine for footwear manufacturers and designers, Arsutoria, wrote about GRETE: "The project proposes to extend the offering of sustainable raw materials for
Read More »
The Italian platform, Lulop, dedicated to the dissemination of multimedia materials talked about us in "Nuove fibre sostenibili a partire dalla cellulosa".
Read More »
"Neomateriali 2.0 nell'economia circolare" takes stock of the most recent developments in production processes and materials that are the basis of the circular economy. Fitting
Read More »
GRETE news spread beyond Europe and The Impact Nigeria Newspaper wrote about us! "The raw material base for the production of man-made cellulose fibres is
Read More »
SUBSCRIBE TO GRETE NEWSLETTER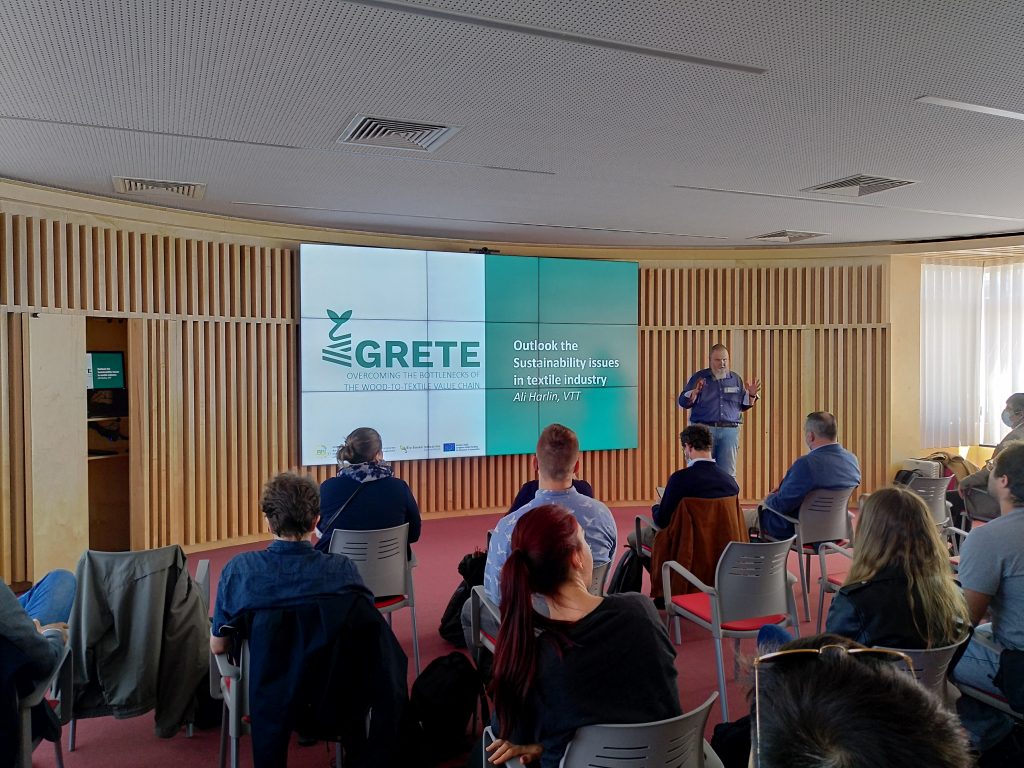 Ali Harlin, Research Professor at the Technical Research Centre of Finland VTT and member of the GRETE project consortium, shared his expertise on the textile
Read More »
April 2022 is marking an important milestone for the GRETE project consortium: month 36 of the 4-years-collaboration, precisely one year left to its conclusion. Coming
Read More »
On 7 April 2022 the Marcus Wallenberg Prize 2022 was awarded to Professor Ilkka Kilpeläinen, part of the GRETE consortium with his team at University
Read More »
We've already talked about ionic liquids and their application in the GRETE project in a previous article. This time, the work of our consortium member
Read More »