Find here the latest updates about GRETE project: initiatives of the consortium, activities and events open to stakeholders. Furthermore, interesting news, links and events are selected from the web related to the project's topics: biotechnologies, eco-textiles, textile value chain, innovative and sustainable textile products and solutions, and many more.
On 27 and 28 October the GRETE consortium met for the 8th time, the fourth in presence, and the second in Finland after the kick-off
Read More »
CBE JU recent news talks about The European Commission that published the EU strategy for sustainable and circular textiles and GRETE is one of the
Read More »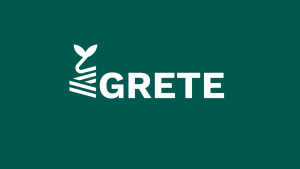 The Bio Based Press talked about the Bioswitch webinar series held in February 2022, in which GRETE participated with other EU-funded projects. "The BIOSWITCH project
Read More »
2022 starts with a great opportunity for GRETE to present the project goals and its outputs reached so far to those interested in switching from
Read More »
The third episode of Loops 2.0 "Circular solutions improving the life cycle of textiles" was a talk with GRETE and Glaukos projects about the future
Read More »
The most updated science website shared a news about GRETE Project. "The GRETE project, coordinated by VTT, is developing new non-toxic and recyclable solvents that
Read More »
Horizon Magazine wrote about GRETE in "Fewer toxic chemicals in 'natural' textile production, please": "Stina Grönqvist, research team leader at the VTT Technical Research Centre
Read More »
SUBSCRIBE TO GRETE NEWSLETTER
December 2022 marks month 44 of consortium activities: only 4 months left until the end of the GRETE project. Before leaving for a restorative break,
Read More »
It's official: the GRETE project and its results will be presented at the Cellulose Fibres Conference 2023 next March 8 and 9 in Cologne (DE).
Read More »
On 27 and 28 October the GRETE consortium met for the 8th time, the fourth in presence, and the second in Finland after the kick-off
Read More »
The goal of the GRETE initiative is to exploit modified wood pulp to manufacture regenerated cellulose fibres with improved dyeability and reduced environmental footprint for
Read More »